We frequently partner with experts in the area to help take your project to the next level. Whether you need a copyrighter, photographer, business advisor or printer. Here are a few people who help make our work, work.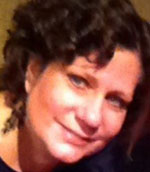 Louise Van Osten
Business Consultant
Louise Van Osten is a proven leader in business management consulting. She is a specialist in recognizing business & marketing needs and individualizing executable plans to achieve desired results for success.
Having been in the consulting business for 25+ years, she has a long history of designing, building and growing new businesses. She listens, reviews and analyzes business situations in order to develop manageable and executable plans that exceed expectations. Louise is a leader who engages teams to work at their peak efficiency. She makes teams stronger by empowering individuals with skills and tools to implement the right tasks.
Louise has a MBA in Management from Pace University and a BS in Computer Science with a Business minor from St. John's University. As a 24-year resident of Ramsey, Louise is involved in many community organizations including the Ramsey Chamber of Commerce & the American Cancer Society's Relay for Life.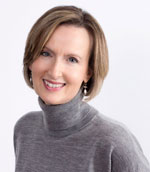 As Founder and Chief Storyteller at Open Heart Creative, Donna Gould helps business owners find the words that reflect the heart and soul of their brand and create lasting connections with their customers. A lifelong communications professional, she has guided clients in a variety of fields - from finance and technology to interior design and health & wellness - in developing concepts and content that engages, informs and inspires.